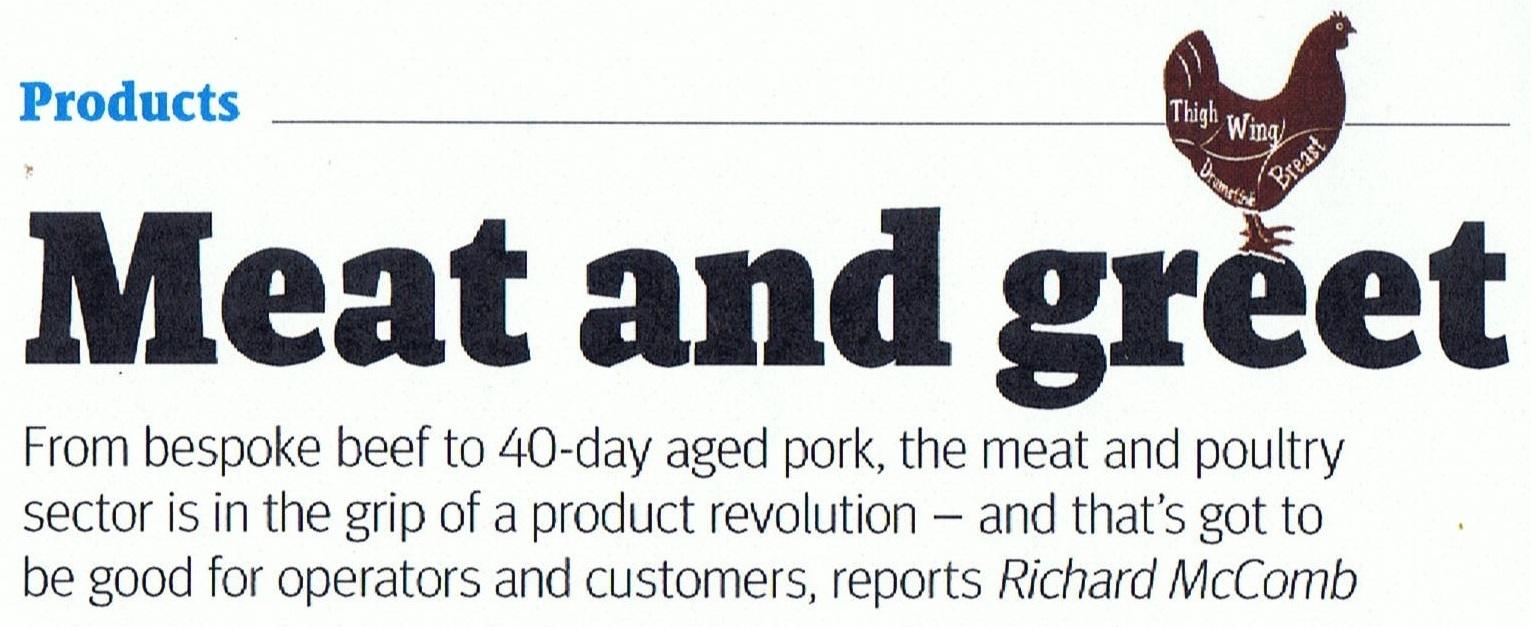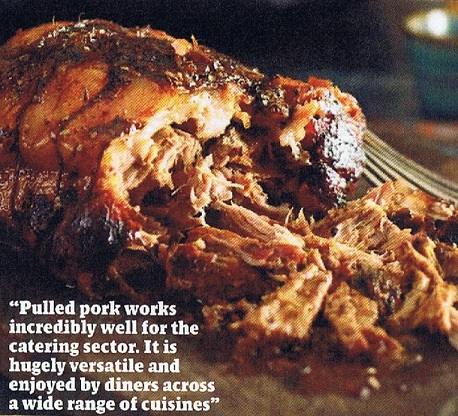 Try-tips"haute" dogs and "air-chilled" chickens would not have featured highly among new products in the meat and poultry industry a few years ago, but now such dishes, cuts and processes are part of a global inspired revolution that is shaking up the sector. It is a burgeoning market where revival of traditions is married to cutting-edge invention; where operators and chefs, and by implication their customers have never enjoyed such diversity.
One part of the story is being played out in an idyllic corner of rural Herefordshire. It is here that Richard Vaughan of Huntsham Court Farm, Ross-on-Wye, turned his back on industrial-scale farming to become a specialist meat producer more than 20 years ago.
If it seemed like a fanciful, high-risk strategy at the time, Vaughan is now well-placed in a market where high-end chefs demand both quality and a point of difference. By focusing on slow-reared rare breeds – Longhorn cattle for beef, Middle White for pork and Ryeland for lamb – Vaughan lets the natural flavour enhancement of his products speak for itself.
It was following a request from Nuno Mendes of Chiltern Firehouse to experiment with a 40-day aged pig that Vaughan turned to hanging some Middle Whites for 55 days. The standard hanging is 13 days.
"It has been hailed as delivering the wow factor" says Vaughan, whose customers include chefs Brett Graham, Marcus Wareing and Simon Rogan. "The extra hanging develops the pork flavour but it is not a 'fridgey' taste. You get an intensified flavour. What we are tryng to do is produce things that give chefs the edge".
That incldes ageing a Longhorn for 75 days, as opposed to the standard 32-day hanging.