---
Huntsham Farm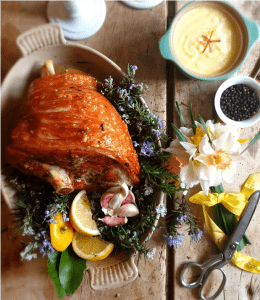 Outstanding Rare Breed Meats
Buy direct from the farm

and cut out all middle men.
Free delivery to your doorstep
Michelin Star quality meat at affordable prices – like getting premier cru wine at cru bourgeois prices
Personal Service – butchery to order
Rare breed meat as supplied to top restaurants and hotels throughout the UK
Huntsham Farm specialises in producing the finest rare breed meat from pedigree animals – Longhorn beef, Middle White pork and Ryeland lamb – rather than just beef, pork and lamb. These magnificent animals are given individual attention by a small devoted team.  They are reared and fattened slowly to produce meat of the highest quality, taste and texture which is hung in the traditional way until it reaches its perfect maturity.  It is then cut up in our butchery to meet the requirements of individual customers.  Parts of the animal not readily available on supermarket counters such as pig' trotters and beef marrow bones, can be supplied to those who want them.
Huntsham Farm is situated in the beautiful Wye Valley and is owned and run by Richard Vaughan and his wife, Rosamund: it has been in the Vaughan family for nearly four hundred years.