Special Longhorn Beef Easter Box
Get ready for Easter with our Longhorn Beef box.
Usually £79.00, we're offering this outstanding box of Michelin Star quality meat for just £70.00. Enjoy three of our highest-quality 1.5kg Longhorn roasting joints, and 2kg of rich and delicious Longhorn mince.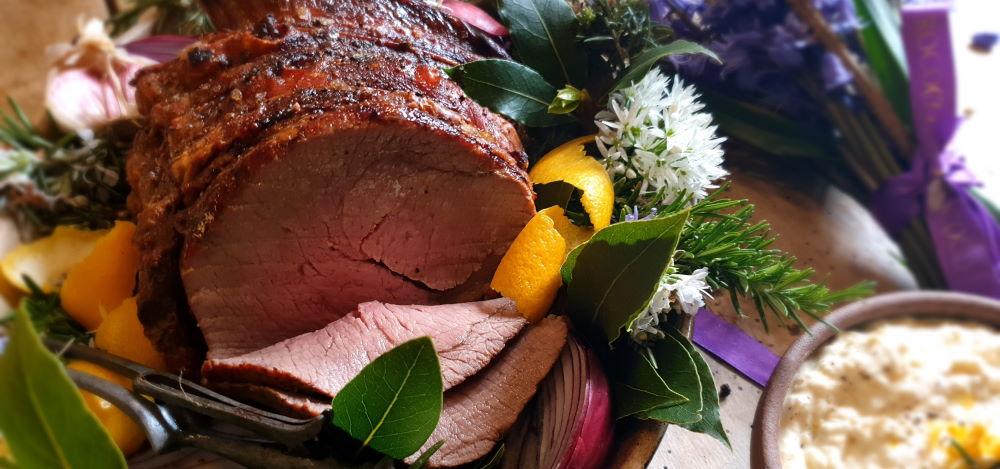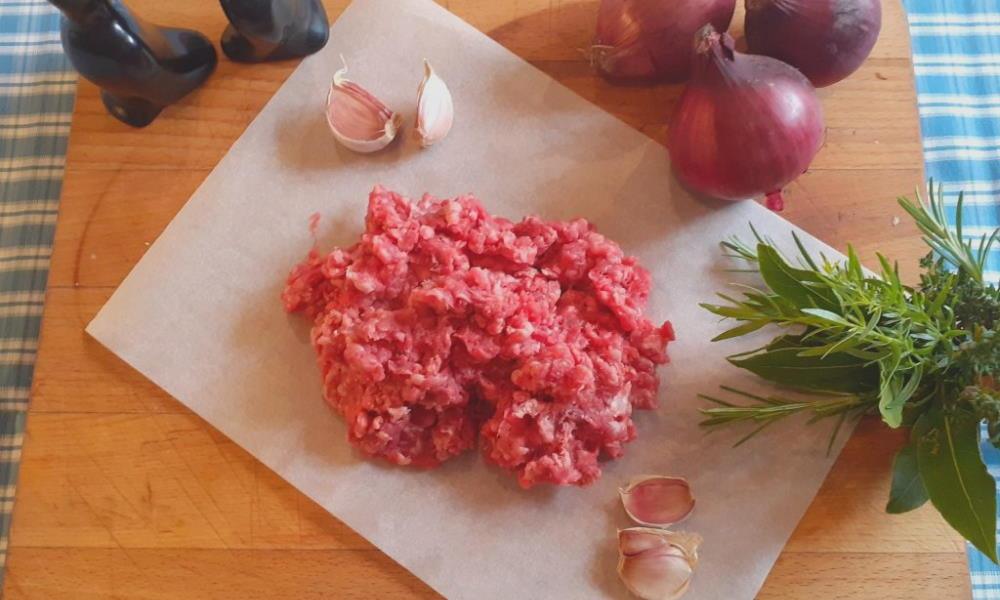 Cut
Approx. Weight
3 x Roasting joint – tied and fatted
1.5kg per joint
Minced Beef – 500gm packs
2kg
Price
£70.00
Place Order
If you would like to order, call on 01600 890 296 or fill in the form below.
What chefs think of our Longhorn Beef?
---
"I have been guilty over the years of using Angus beef from Scotland as I have always assumed it to be the best without trying the alternatives. But recently I was contacted by Richard Vaughn from Huntsham Farm in Ross on Wye who was trying to persuade me to try his Longhorn beef. What a revelation! The depth of flavour, tenderness and unique marbling of this beef was astounding."
RUPERT GLEADOW OF GRAVETYE MANOR
"The Longhorn Beef is some of the finest beef I have tasted in my years as a Chef. The regularity of the marbling comes up trumps as it melts beautifully whilst cooking creating the taste and texture I am looking for to serve to our guests."
HENRY BROSI –THE DORCHESTER AND 45PARK LANE, LONDON
"Well, I have just nipped upstairs to jot down my thoughts on the subject of your truly marvellous Longhorn beef. It is peerless and requires no other prosaic foodie nonsense to say as much."
JEREMY LEE – QUO VADIS, LONDON
"The Longhorn beef is also quite unique, with a more complex flavour than beef I have had before."
HENRY HARRIS – RACINE, LONDON
What customers think of our Longhorn Beef?
---
"I would just like to let you know how much we, plus friends and family, have enjoyed the Longhorn beef. A few sceptic friends could not believe that it was worth having beef sent from Herefordshire, but they have changed their minds after being invited for the family Sunday Roast!"
Vanessa
"I just wanted to say thank you for the Longhorn beef and Middle White sausages that I ordered before Christmas. Delivery was perfectly on time and the sirloin joint with the fillet rolled in was delicious and impressed all of my New Years eve guests! We have also been eating the sausages and used the diced and minced beef over Christmas which have been thoroughly delicious."
Natalie
"Just wanted to drop you a line complimenting you on the beef I received earlier this week. We started with the sirloin joint as a traditional roast beef dinner yesterday and it was by far the best tasting piece of Longhorn beef we have ever had!"
Pete, Sue and Family