What top chefs say:
Our customers include some of the best-known restaurants inthe country and many discerning private households. Here are comments about our meat by some well-known chefs:
Fri 1st Feb
Paul Welburn, executive chef at Michelin-starred The Oxford Kitchen, on the local produce that makes him tick. Huntsham Farm, who we have started working with, are based just 60 miles from us near Ross-on-Wye – they are great producers of rare breed middle white pigs which we take now on the menu, great product and amazing flavour.
Tues 8th Nov
Zev Robinson's new documentary on the Michelin-starred London restaurant Pied à Terre showcases their relationship with its suppliers. Have a look at the short film which features Richard Vaughan discussing the relationship between Huntsham Court Farm and Pied à Terre.
Click here to watch the video.
Wed 27th Jan 2016
On another note, wow, how amazing the suckling pigs are!!!!! It makes me sooo happy prepping them and cooking them, this is what being a chef is all about!!! Super happy customers here!!!
Thanks,
Jenny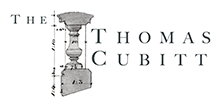 7th April 2015
Dear Richard,
Just a brief, but sincere, note of thanks. The rib of beef which you supplied us for Easter must rank amongst the best in the country. It was superb.
Many thanks to you and your staff at Huntsham Farm
Best wishes
Nigel Jones – Nanteos Mansion, Aberystwyth
12th March 2015
Hi Richard,
Just thought I would drop you a line and let you know what we have been up to this week…
Fantastic meat this week, we used the Longhorn 75 day aged shin for a braised pasta dish with a fantastic pasta called Croxetti a 500AD- 1500 century pasta very rarely used in the modern day was fantastic and well worth the effort and time a good deal of history went into this dish. I acquired a Croxetti stamp last time I was in Italy from Varese a small northern town, from a chap who makes them by hand using local wood and local tools.
For the weekend we are using the ribs for our Sunday special slowly cooked on the rotisserie serving them for people 2- 8 people depending on the size of the rib should be fantastic with a nice fresh salad and rotisserie potatoes cant wait for it.
So what's next? Keeping in mind our budget doesn't stretch far I wish it would be it just cant. Pork ? Lamb for Easter? Slow roasts are great for us rotisserie is our game. Let me know.
Thanks
Adam Middleton
Head Chef
LeCoq, 292 – 294 St Pauls Road, London. N1 2LH

Robby Jenks – Head Chef – Amberley Castle
10th October 2014
| | |
| --- | --- |
| | @HuntshamFarm I have never had beef that comes close to what you produce! And I've been around the block. It never fails to excite |
30th May 2014
Hi Richard,
We have been sampling lots of sausages here at the castle over the past 2 weeks!
Your sausage was the latest about 10 min ago, OUTSTANDING! They are the most expensive by a long way however so worth it. I will struggle with my costing but if I am honest it is so worth it – LOVE them
Could we have 10kg for next week and a 5kg standing order weekly there after ? is this ok to do ?
Kind regards,
Robby
Ps I am eating a sausage sandwich and loving it

In the Kitchen News by Rupert Gleadow of Gravetye Manor
With snow on the hills and morning temperatures well below freezing our creative juices are biased towards a much heartier, warming style in an effort to fend off this icy spell. Braised meats, broths and roasted root vegetables all seem particularly appealing on cold, icy days and we remember how lucky we are to have such a close relationship with a small rare breed supplier over on the Welsh border who supplies some of the finest pork and beef in the country.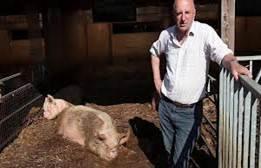 I have been guilty over the years of using Angus beef from Scotland as I have always assumed it to be the best without trying the alternatives. But recently I was contacted by Richard Vaughn from Huntsham Farm in Ross on Wye who was trying to persuade me to try his Longhorn beef. What a revelation! The depth of flavour, tenderness and unique marbling of this beef was astounding. More expensive than its Scottish cousin, but the love and attention to detail possible in a smaller farm really shows in the finished product. I was completely sold on Richard's beef and have spent the last few months playing with the various different cuts braising, roasting, poaching and frying this amazing and versatile animal while developing a number of new dishes with the team to best showcase these flavours.
Having had such success with the Longhorn beef, I was eager to try Richard's "Middle white" pork. I bought half a pig to sample all the various different cuts. There was a lot of excitement in the kitchen the first day that the pork arrived. I must say I was a little worried that it would maybe not live up to the amazing experience that was the "Longhorn" tasting.
I needn't have worried. What a sensational animal!! I have never tasted pork like it. Not being a great lover of fatty meats, I was concerned about the generous layer of fat in all the cuts that we tried but it does not have the flavour or texture of any fat I have come across before. I found myself tearing at a slow roasted shoulder, with fat dripping off everything, almost feeling like I had never tasted pork before. Certainly this is about as far removed from the pork chops I ate in pubs and restaurants growing up as it is possible to be. For the second time in as many months, I was convinced that I had found the very finest example of an animal that I had ever tasted. And from the same farm!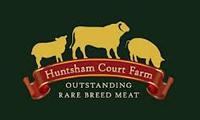 Both these exceptional meats are going to feature regularly on our menus in the future. I am playing with some ideas now that will certainly become part of our "new look" tasting menu that features all the finest ingredients that we have managed to locate over our careers and will bring together in one "prestige" tasting menu.
Thank you, Richard Vaughn, for making my job that little bit easier!! http://www.huntsham.com/
Rupert and his team look forward to welcoming you to the restaurant very soon. For reservations please call 01342 810567 or email info@gravetyemanor.co.uk.
Marcus Wareing at the Berkeley

Summer dining at Marcus Wareing 2012

The rare breed Middle White is sourced from Huntsham Farm in the beautiful Wye Valley owned and run by Richard Vaughan. The farm has been in the Vaughan family for nearly four hundred years. Richard and his wife Rosamund, specialise in producing rare breeds of meat – such as Longhorn Beef, Ryeland Lamb and Middle White Pig (still available to try on our lunch menu in celebration of Slow Food Week). Huntsham Farm rare meats are in hot demand by top restaurants and a variety of well known chefs. Vaughan is experiencing unprecedented success as a supplier as there only 350 Middle White sows in the UK, of which 120 are owned by him. By using rare breeds we ironically encourage the survival of these fabulous forgotten foods to ensure they are around for years to come. We are hoping to try some beef next!
Michel Roux – Le Gavroche, London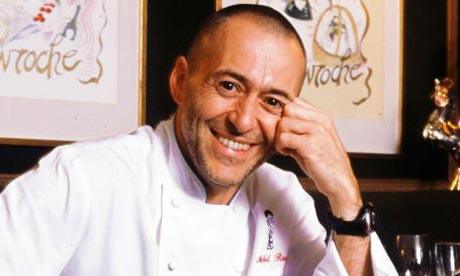 "Middle White pork has the crispiest skin and the best flavoured fat to accompany its fantastic tasting meat."
Fergus Henderson – St John Restaurant,London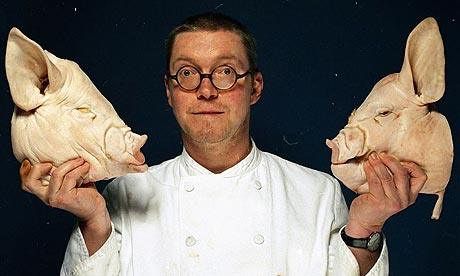 "Richard Vaughan's Middle White pork is 'Nose to Tail' delicious"
Henry Brosi –The Dorchester and 45Park Lane, London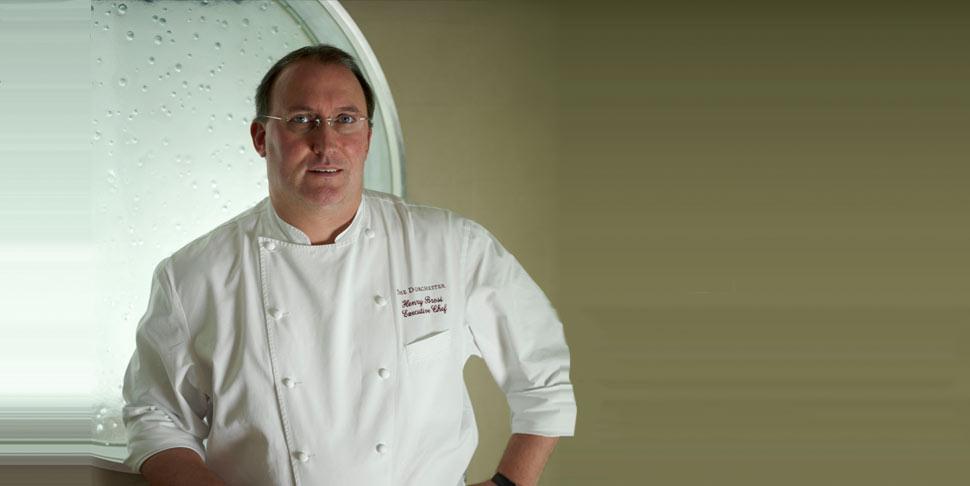 The Longhorn Beef is some of the finest beef I have tasted in my years as a Chef. The regularity of the marbling comes up trumps as it melts beautifully whilst cooking creating the taste and texture I am looking for to serve to our guests.
I go only to Huntsham Farm for my Middle White pigs. The pigs I receive are so succulent and tender that nothing else compares in quality and flavour so my vote for the number one supplier of Middle White Pork goes to Richard and his team at Huntsham Farm.
Rowley Leigh – Le Cafe Anglais, London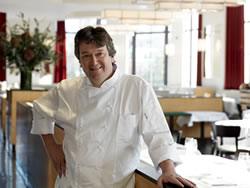 'What Richard Vaughan has achieved at Huntsham with his Middle White pork is nothing short of sensational. As far as our rotisserie is concerned, they are simply without compare for the quality of the crackling and the beautiful flavoursome meat…'
Jeremy Lee – Quo Vadis, London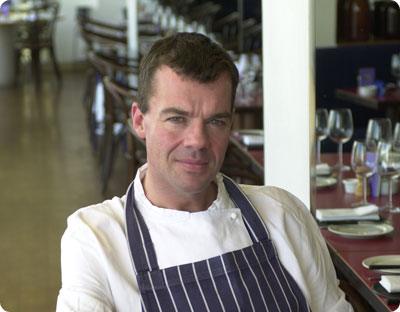 "Well, I have just nipped upstairs to jot down my thoughts on the subject of your truly marvellous Longhorn beef. It is peerless and requires no other prosaic foodie nonsense to say as much."
Ruth Rogers – River Café, London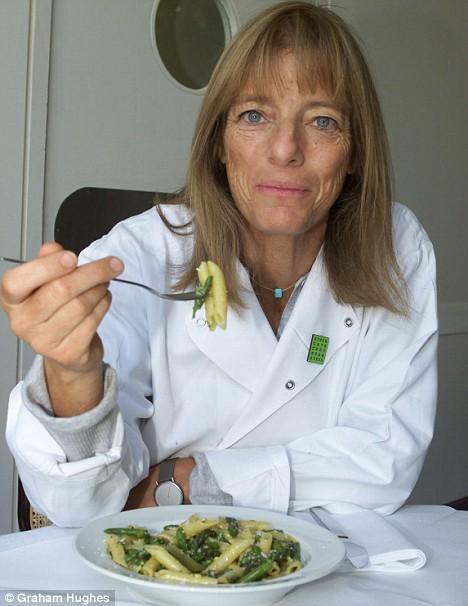 "Slow roasted Middle White pork loin from Richard Vaughan with Ligurian olives, fresh rosemary, garlic and Pinot Bianco is always a favourite on the River Café menu."
Bruce Poole – Chez Bruce, London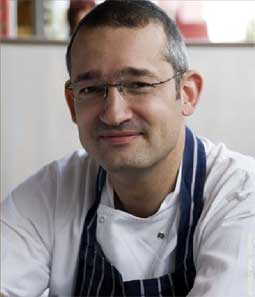 "Middle White is the best pork I have ever eaten."
Henry Harris – Racine, London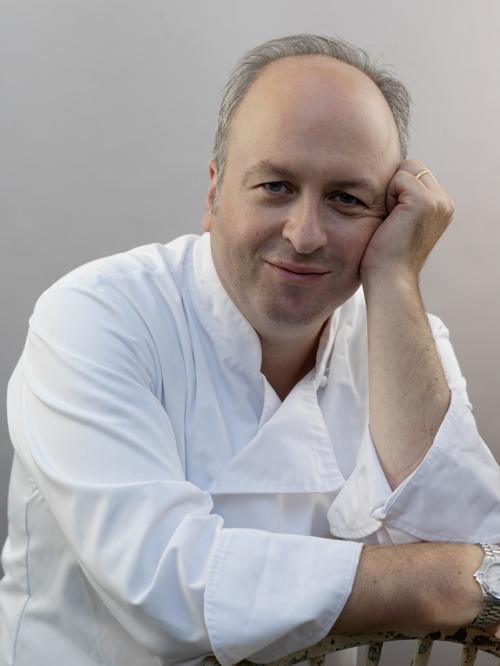 "Your English Middle White pork is quite remarkable. It has a flavour that surpasses even the finest of organically reared porkers.
It may have a heavier fat covering than most pigs, but the dripping that comes from it is so full of flavour, that it makes a roast potato a meal in itself. The only pity is there is never enough of it.
The Longhorn beef is also quite unique, with a more complex flavour than beef I have had before."
Chris Bailey – Black Rat – Winchester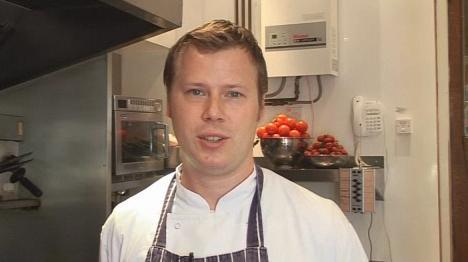 Dear Richard, Rosamund and team
I just wanted to say thank you for the service you have provided me with over the past five years I have been at the Black Rat. It is so nice to deal with a team as professional and friendly as yours. Your pork is by far the favourite produce we use within the kitchen and has been from day one. We use the best produce and suppliers for absolutely every one of our ingredients and not one of them quite bring the joy of the crackling of freshly roasted Middle White belly to us or our customers.
Thanks again, Chris Bailey – April 2012