As some of you may have heard, we had some rather sad news last month. Not only was one of our barns severely damaged by a fire but we also lost nine of our Middle White pigs in the process. We pride ourselves on the excellent quality of life we provide our animals with and take a vested interest in the health and wellbeing of each and every one of them, so this incident was particularly devastating for the whole team. Thankfully the building is now undergoing repair and things are looking up this month at Huntsham.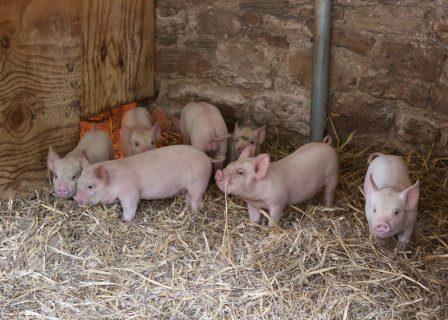 We continue to welcome new additions to our Middle White family with new piglets being born at Huntsham and several more of our pigs ready to farrow. The farm is a hive of activity and the fields behind the farmhouse are no exception. Here you will find our flock of Ryeland sheep grazing on the lush grass and the new lambs getting acquainted with their surroundings.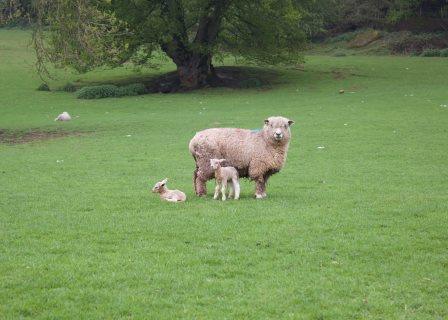 Our Longhorn cattle are sharing their time between the field and their comfy shed. Meanwhile, some of our other fields are taking on a new lease of life of the arable nature. The fields located between the farmhouse and the meandering River Wye have currently been planted with potatoes!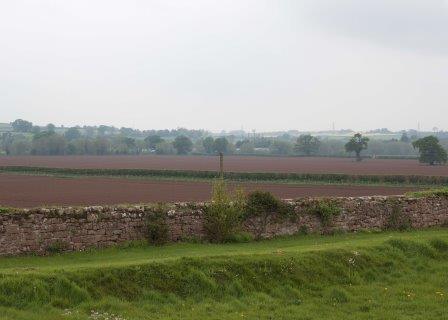 The farmhouse itself is undergoing some renovations too but you can still find some peace and quite in the beautiful garden. Just look at the lovely view through the dining room doorway.